When I go to art galleries, and afterwards pop into the gift shop, I can never find postcards of the pictures I really liked. So I carry a ghost gallery in my head: Ed and Melody by Robert Mapplethorpe (1988); Stanley Spencer's The Dustman (1934)…
At the Lowry in Salford, I twisted the postcard display in vain – because the images I liked weren't the 'matchstalk men' that come to mind when we think of L. S. Lowry: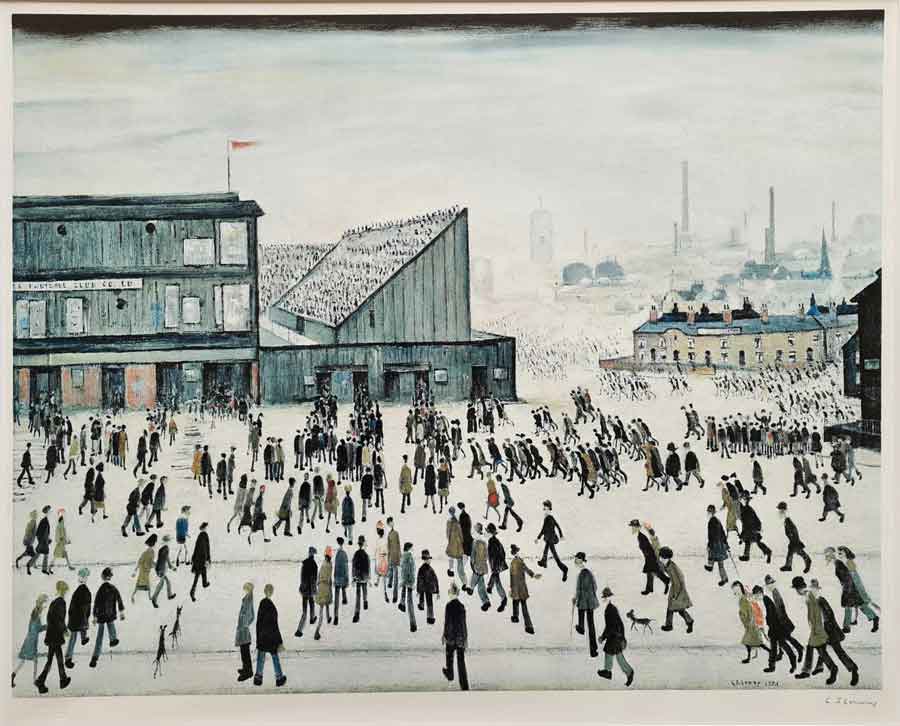 In a side room, different paintings were on display. They astonished and delighted me: image after image of flat seascapes.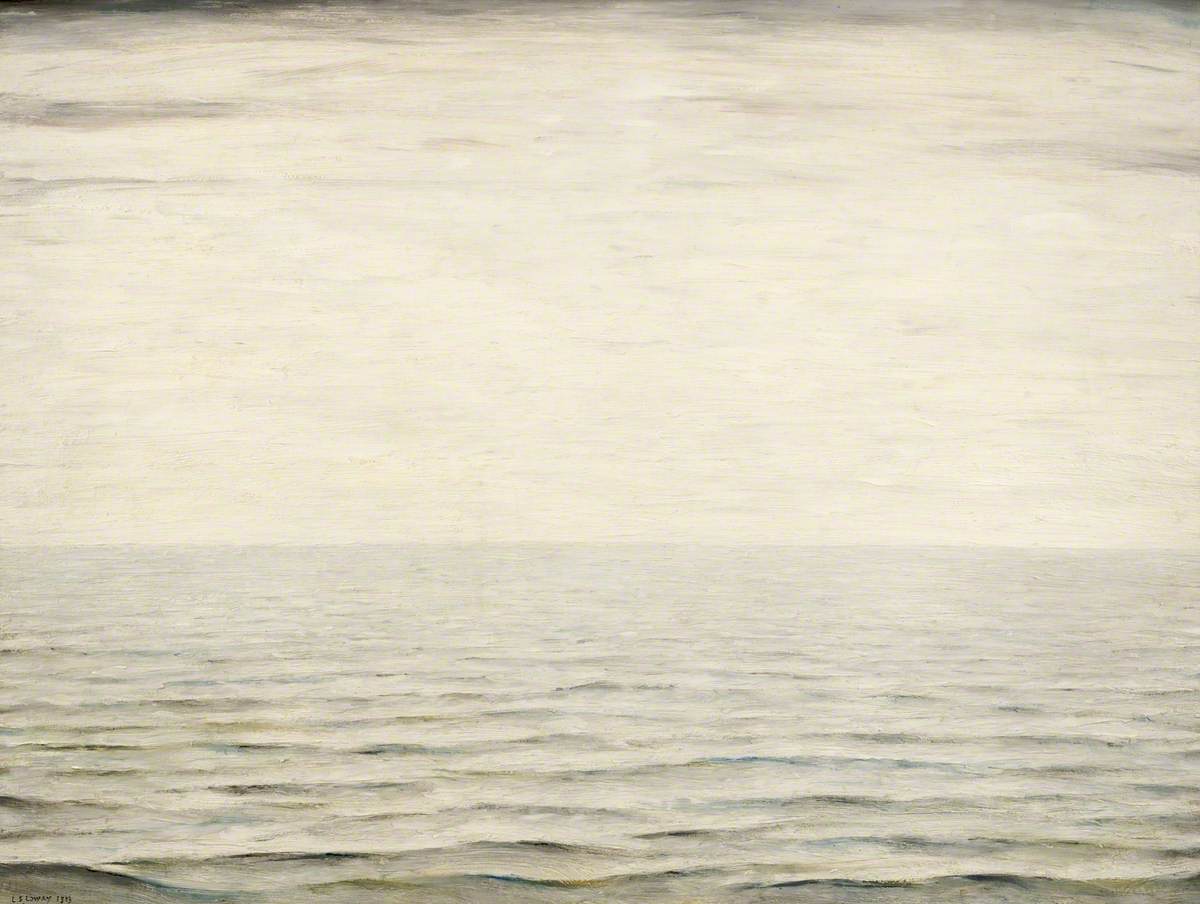 Nothing to look at; nowhere for the eye to go; nothing to do. They disconcert as much as they fascinate, and Lowry knew it. Councillors and members of the public reacted to his Seascape (1952) with hostility, for its seeming lack of subject matter. Lowry's response:
'I never expected the picture to be very popular. It took me 18 months to paint and I think it is one of the best things I've done.'
It's important that the seascape attracted not boredom but hostility. Viewers might feel that they don't know how to begin to react to the image. It's so unprovocative that it's provocative. It gives us everything and nothing.
Would anyone want a postcard of this? The Lowry didn't think so. The gift shop had a single seascape on offer: this one decked out with boats. Plenty to look at. To me, much less interesting.
Luckily, there are other interesting flatnesses in Lowry's oeuvre – like his Man Lying on a Wall (1957):
And this painting's inspired many imitators, as you can see here, to make themselves flat too…